Reserved for our next fund raising event
EVENT TICKETS ONLINE PURCHASE BELOW!
email us at: admin@jcwvgop.org OR
PM us on Facebook at: Jefferson County GOP – WV
****************************************
You may also mail us a check
made out to "JCREC" at:
JCREC
PO Box 443
Charles Town,  WV 25414
****************************************
Jefferson County GOP Election Headquarters 2020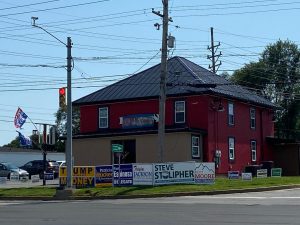 1012 East Washington Street, Charles Town
Drop by for campaign  signs and Republican friendly chit chat!
__________________________________
+++++++++++++++++++++++++++++
— 2020 GOP CANDIDATES INFORMATION —
The 2020 primary is over — please look for the webpage tab that allows our constituents to view the complete GOP slate for the 2020 November election!
***********
Save
Save
Save
Save
Save
Save
Save
IMPORTANT ELECTION DATES
August 11 — Absentee Ballot Request Begins
September 19 — Mailing of Absentee Ballots Begins
October 13 — Voter Registration Deadline
October 21 thru 31 — Early Voting
At the Jefferson County Courthouse
(Regular business hours: 9:AM/5:PM) Not open Sunday!
October 28 — Absentee Ballot Request Ends
November 3 — ELECTION DAY
To register to vote, apply for an absentee ballot, and more, visit
GoVoteWV.com.